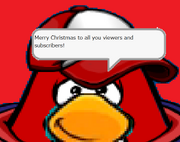 A Cardude2001 Christmas is a christmas special featuring the old main characters of videos.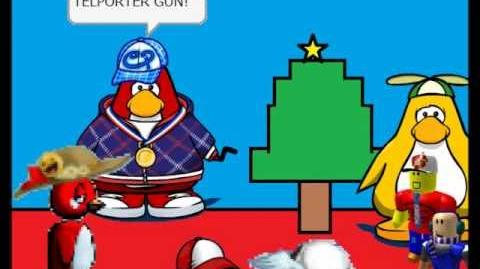 This video is part of the first Club Penguin video bloopers. (Click for video )
This is the first Cardude2001 christmas special.
It's one of the only videos with Cardude2001 from Platform Racing 3.
The first short video with Haibot50.
Inspired a famous CP video maker.