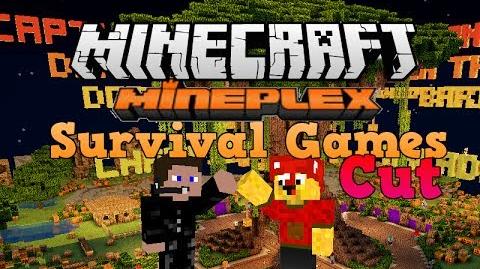 Minecraft Cuts is a series in which CartoonAddict goes back to videos that were uploaded around that time and cuts them in a humorous way.
This series was based off of the 2 CartoonAddict Random Montages.
The first episode was of Mineplex Survival Games #1 with SchmittRanger.
The thumbnails for the series is the original's thumbnail, with "cut" pasted onto it.
Unlike other series, this series is labled at the end of each video's title rather than at the beginning of the titles, so here's a list of episodes to find them quickly.
Bloons #3 with SurvivalYoshi (Un-Aired)