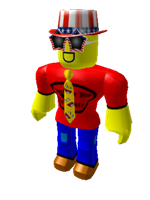 We Moved
This is an announcement that the wiki is now here:
http://cartoonaddict.wikia.com/wiki/CartoonAddict_Wikia
I just figured that this wiki is not that great anymore and that a new wiki lets me have a more fresh wiki. It will be more detailed. See you there!
~CartoonAddict
Welcome to the Official CartoonAddict Wiki
This is CartoonAddict's wiki. Not too much information, but some information. Feel free to add information if you want to.
More
If you need a Cardude2001/CartoonAddict page, here are the links to all of them.
Characters
Click here to see character information.
Click here for extra characters
Latest activity