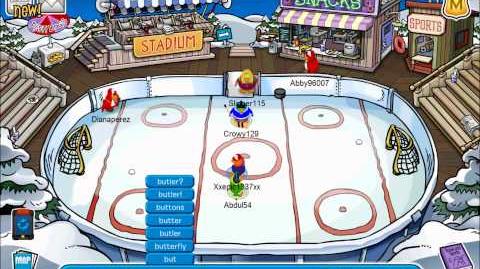 The Superbowl Party 2012 took place in Club Penguin on Feb 5th 2012. It was the most sucessful party at the time, and is from 2012-2013. It was the only party where 2 characters came.
Preperation
Edit
A video was posted onto Youtube, and people arrived early.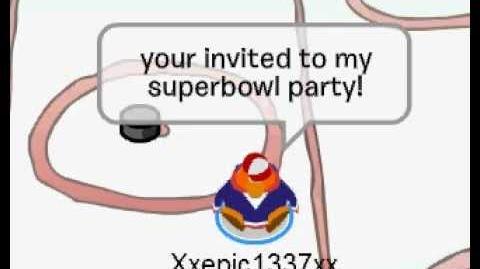 The party started late, due to arriving home late.
It is a party to remember.