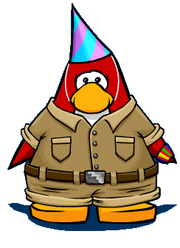 Woow50002 is the fourth main character of Cardude2001, after Hoho77527.
He is the second Cardude2001 character to wear the 4th anniversary hat, after Hoho77527.
Other than Woow50000 and Hoho77527, he is the only character to have treasure book items.
Even though the account is new to Cardude2001, it is the 3rd oldest Cardude2001 account, with the first being Hoho77257 and the second being Woow50000.